On Thursday, February 28 and Friday, March 1, 2019, Mayor Biskupski's office, along with Salt Lake County, Davis County, and Intermountain Health Care are sponsoring "Free Ride Days" on all UTA routes, Salt Lake City's, public transit operator.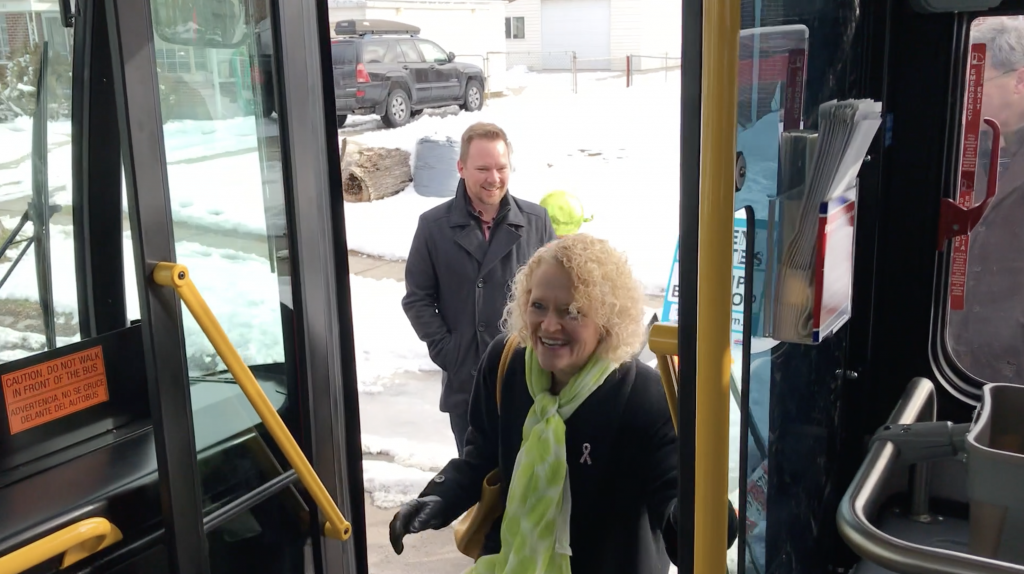 Throughout the Wasatch Front improvements to are being made to UTA. In Salt Lake City, an unprecedented effort has begun to improve the transit experience for residents. Beginning in August enhancements on three City lines (900 South, 200 South, and 2100 South) will extend hours, connect the City's east and west side neighborhoods, and increase frequency, including Sunday service! These improvements are being paid for using the new Funding Our Future revenue, residents supported.
"By improving bus service, we have an opportunity to help residents get out of their cars to improve air quality—something I've heard loud and clear from the community—and to make life easier for thousands of people who rely on transit to get to home and work," said Salt Lake City Mayor Jacqueline Biskupski.
The two upcoming Free Ride Days are a perfect time to get to know transit service in Salt Lake's community. By pledging to skip just one car trip, drivers can learn more about the transit routes that make sense for them—and what the benefits are of using the bus or train!
Find out details of the Free Ride Days including UTA routes, services, and much more.
The Mayor's Office wants to use this opportunity to also learn more about how Salt Lake City residents are using transit and what can help them use it more!
Please take a moment to pledge to "Ride Free" on February 28 and March 1. By making the pledge, the city will send you tips on how to find the best route, remind you of the upcoming Free Ride Days, and get your feedback on your experience.
Featured image: Ashton Bingham