Alaska Airlines announced the roll out of a new seasonally-inspired Main Cabin food and beverage menu. Based on research and feedback from guests, the menu includes local ingredients paired with West Coast staples such as artichokes, tomatoes, asparagus, berries, avocados, artisan breads and cage-free eggs. Main Cabin guests will also enjoy a rotating selection of craft beers starting today and an elevated wine program, which will be rolled out later this fall.
"We believe in offering our guests locally-inspired food options made with fresh and healthy ingredients," said Sangita Woerner, vice president of marketing at Alaska Airlines. "By drawing inspiration from the Pacific Northwest and California, we're building a consistent experience for guests across our fleet that brings to life our West Coast vibe."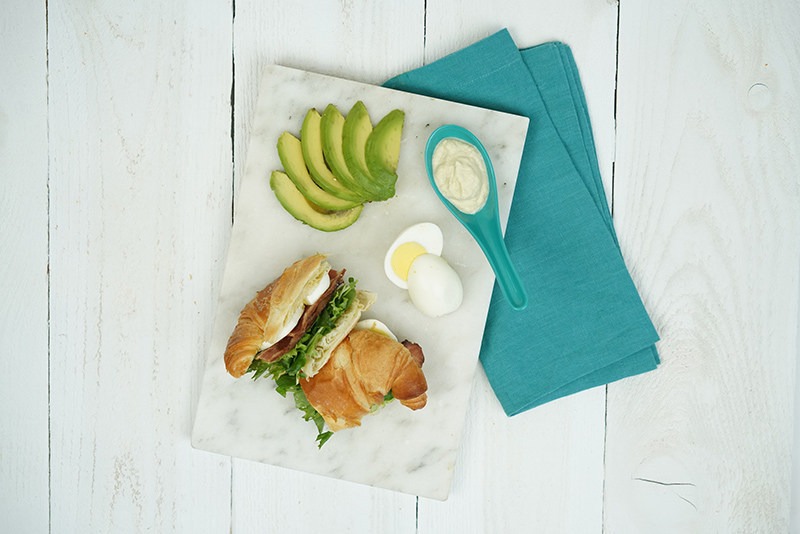 The summer menu will be available through November 15 and features the following West Coast-inspired choices:
BREAKFAST (served on flights over three hours, departing between 6:00 a.m. and 10:00 a.m.)
Fresh Start Protein Platter

 includes Greek yogurt, almonds, seasonal fruit, Beecher's Flagship Cheese, a cage-free hard-boiled egg, pita and non-GMO turkey.

Croissant Sandwich

 includes Applewood smoked bacon, cage-free hard-boiled eggs, greens and avocado mayo.
LUNCH AND DINNER (served on flights over three hours, departing between 10:00 a.m. and 8:00 p.m.)
Turkey Artichoke Baguette features tasty turkey on a baguette with artichoke spread and avocado mayo.
Charge Up Protein Platter includes hummus, pita, Beecher's Flagship Cheese, all-natural grilled chicken, walnuts, a cage-free hard-boiled egg and seasonal fruit.
West Coast Cobb Salad is comprised of mixed greens, rotisserie chicken, grilled asparagus, Applewood smoked bacon, crumbled Beecher's Flagship cheese, avocado, grape tomatoes and a bright lemon basil vinaigrette. Available on coast-to-coast and 

Hawaii

 flights only.
ALL DAY (served on Boeing/Airbus flights over two hours and on Embraer flights over three hours departing between 6 a.m. and 8 p.m.)
Signature Fruit and Cheese Platter this guest favorite is being upgraded with an additional cracker, to optimize the cheese-to-cracker ratio, a top request of fliers. It features two wedges of hand-cut Beecher's Flagship Cheese, crafted in the heart of 

Seattle's

 Pike Place Market, along with two wedges of classic Tillamook sharp cheddar, and a slice of creamy Brie. Perfectly paired with five crisp Partners crackers, apples, grapes, and a decadent Seattle Chocolate truffle.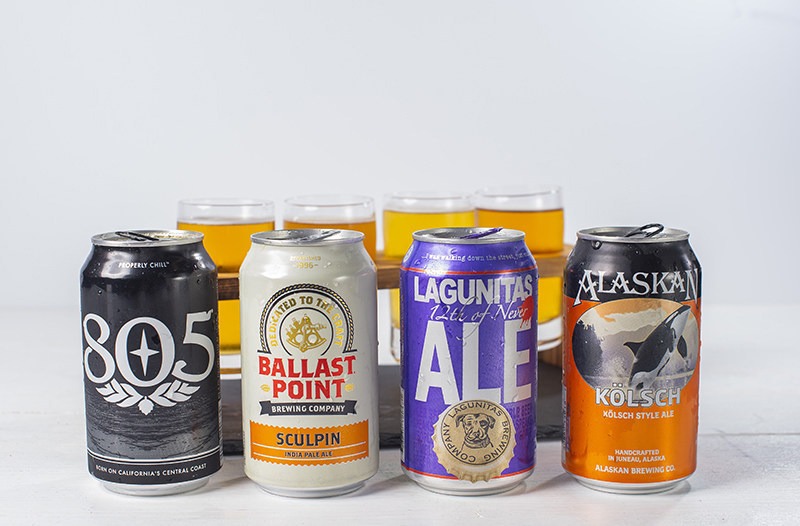 CRAFT BEERS AND WINE
Passengers can sip the best from up-and-coming West Coast breweries starting today and beginning in the fall, a reimagined winemaker program will introduce guests to unique selections that regularly rotate. The seat back menu card will now feature IBUs (International Bitterness Units) with an explanation to help guests decide which beer to choose.
Craft beer offerings for the Summer menu include:
Ballast Point Sculpin IPA (

San Diego

) – 70 IBU

Lagunitas

 12th of Never Ale (

Petaluma, California

) – 45 IBU
Firestone 

Walker

 805 Blonde Ale (

Paso Robles, California

) – 20 IBU
Alaskan Brewing Kölsch (

Juneau, Alaska

) – 18 IBU
To learn more about our new seasonal main cabin menu, visit http://blog.alaskaair.com/food-and-beverage/new-seasonal-menu/